---
---
Welcome to to the Rocket Science Wiki. This wiki is about the planets, rocket launches, and the objects in our known universe.
---
Featured Article
Edit
Go here to vote for the article.
The Featured Article is... Saturn!
Saturn (/ˈsætɚn/ (help·info)) is the sixth planet from the Sun and the second largest planet in the Solar System, after Jupiter. Saturn, along with Jupiter, Uranus and Neptune, is classified as a gas giant. Together, these four planets are sometimes referred to as the Jovian planets, where Jovian is the adjectival form of Jupiter. See more information on Saturn here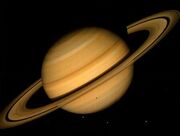 Recommended Pages
Edit
Create an Article
Edit
Our Dream
Edit
This wiki's dream is to become the largest science-related wiki and to be used by NASA AND to have users from NASA! Now let's go do this!
About this wiki
Edit
This wiki, formed by Sk8rbluscat and assisted by Sockpuppets411 and Yowuza, is all about the planets, rocket launches, and the objects in the known universe.
The time frame of the block from vandalizing this wiki could range from 1 week to infinity*.
*infinity means forever
Please, don't create any pages that are off-topic from what this wiki is about.
Featured Picture
Edit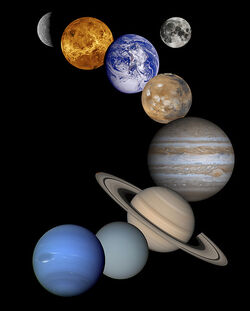 Ad blocker interference detected!
Wikia is a free-to-use site that makes money from advertising. We have a modified experience for viewers using ad blockers

Wikia is not accessible if you've made further modifications. Remove the custom ad blocker rule(s) and the page will load as expected.